Data analysis, integration & stewardship services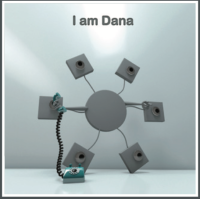 The main area of expertise of the data facilities, that are part of the X-omics research infrastructure, consists of integration of X-omics data, FAIRification of -omics data, reproducible data analysis and workflow management. The services are described below.
---
Upstream data analysis
Diagnostics quality variant calling

Long read analysis and optical mapping

Differential expression analysis

Quantitative, LC-MS & phospho-proteomics analysis

Quantitative Metabolomics analysis

UntargetedMetabolomicsanalysis

Methylation analysis

Microbiomics analysis

Lipidomics analysis
Downstream data analysis
Somatic variant analysis and structural variations

RNA Isoform & splicing analysis

Pathway analysis for RNA-Seq, Methylation and Untargeted Metabolomics

Next-generation metabolic screening

Metabolite set enrichment analysis

Genotype linkage to phenotype and rare diseases

FAIRification, Data Ontology support and Text mining
Multi-omics data analysis & integration

Proteogenomics combining Proteomics with DNA, RNA or Long reads

Pathway and gene network integration

Statistical integration of multi-omics data
All services mentioned above are custom services.
Please contact our helpdesk for a quote with turnaround times and prices based on your research question.
---
 
Expertise
Associated pipelines / workflows
 
Analysis of genomics, transcriptomics, proteomics and metabolomics data
Whole exome and whole genome analysis pipelines
Microbiome analysis pipeline
RNA-seq analysis pipelines
Proteomics analysis pipelines
Metabolomics analysis pipelines
Glycoproteomics analyis pipelines
Analysis and integration of lipidomics, proteomics, and transcriptomics data
Links to repositories, papers etc.
capice.molgeniscloud.org
molgenis/vip
molgenis/NGS_DNA
VEP_custom_annotations
molgenis/NGS_RNA
Threshold Avoiding Proteomics Pipeline (TAPP; molgenis/NGS_RNA PMID: 21879761); (PASTAQ PMID: 34355890")
metabolite set enrichment analysis method (PMID: 35546254); ( Next Generation Metabolic Screening PMID: 34564390")
GitHub - ndcn/omicser: The NDCN omics browser app for browsing and sharing general omics data.
PMID: 34859676
PMID: 34050187
PMID: 31808596
PMID: 28011752
PMID: 33483739
PMID: 35143212
PMID: 34680183
 
Integration of X-omics data: statistical and knowledge-based integration
Dimensionality reduction techniques
Pathway and network-based integration
Proteogenomics pipelines
Accurate hypothesis testing for Gaussian Graphical Models
Supervised analysis/ Predictive modeling
General mass spectrometry data analysis.
 
Links to repositories, papers etc.
Workflowhub
 
Workflowhub
PMID: 31937552
 
 
 
 
 
FAIRification of -omics data
FAIR Data Cube
Guidelines and tools for FAIR representation of clinical, sample, measurement, bioinformatics methods, and -omics data; Data Management Planning
Machine-readable consents and conditions of use
BBMRI Biobank and biosample catalogues
Guidelines for and development of FAIR and reproducible data analysis workflows
Phenotype to gene matching algorithms for Rare Disease patients
Reproducible cloud computing on HPC environments for Rare Disease analysis
 
Links to repositories, papers etc
molgenis
molgenis-emx2
FAIRDataCube
fairgenomes
FAIR_policies_website_v4.pdf
https://github.com/Xomics
fairgenomes
 
FAIR policies X-omics_v4.pdf
online library: ggn2.10023
docs.gcc.rug.nl/fender/
 
 
Reproducible data analysis
Github for versioned code, script and software managementa
Ansible playbooks for software and tool deployment
 
 
 
 
 
 
Workflow management
Nextflow
KNIME
Kimble
Galaxy
MOLGENIS Compute for large scale data and computational workflow management in a distributed execution environment
 
 
 
ICT Infrastructures
 
Digital Research Environment (www.andrea-cloud.eu) for secure, collaborative, cloud-based analyses
Local High Performance Computing clusters