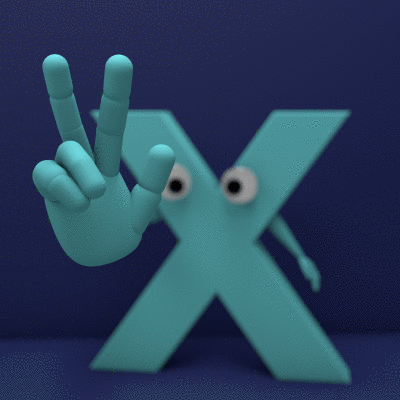 Recap X-omics festival 2021
The third edition of our X-omics festival "the future of X-omics research is now!" took place on Monday April 12th 2021.

This event contained:
A keynote lecture
Lectures from X-omics investigators
- Learn more about the X-omics approach
Technology pitches
Interactive sessions
- Meet & greet with speakers
   -  Speed dates
We thank all the speakers, the sponsors and the participants and look forward to future events.
---
X-omics festival summary
Morning

Keynote

Olaf Riess

(University of Tübingen, Germany):

"Diagnostics of Rare Diseases: Beyond the exome."

Presentation

Highlights and impact from the Genomics pillar

Edwin Cuppen

(UMC Utrecht):

"Developments and trends in the genomics domain."

Presentation

Marcel Nelen

(Radboudumc):

"Go long, go short – innovations in genome technology."

Presentation

Technology pitch

Kate Sokolova

(Olink):

Where genomics meets proteomics: identifying causal biomarkers for disease by means of pQTLs."

Pitch

Technology pitch

Robert van Ling

(PharmaFluidics):

"µ-Pillar Array Column, the next step towards robustness, reproducibility and resolution in low flow LC-MS."

Pitch

Presentation

Afternoon

Highlights and impact from the Data analysis, integration & stewardship pillar

Peter-Bram 't Hoen

(Radboudumc):

"FAIR-omics data at the source."

Presentation

Peter Horvatovich

(RUG):

"The role of proteogenomics in understanding molecular mechanisms of COPD."

Presentation

Technology pitch

Paula Perin

(Quanterix):

"The value of ultra-sensitive Simoa® technology for non-invasive biomarker research."

Pitch

X-omics highlights and impact

Alain van Gool

(Radboudumc):

"From X-omics research to clinical practice."

Presentation

Lonneke de Boer

(Radboudumc):

"UMPS deficiency case, the importance of multi-omics diagnostics."

Presentation
Biosketches of our festival 2021 speakers
Olaf Riess

Prof Riess, MD, is full professor for Medical Genetics, director of the Institute of Medical Genetics and Applied Genomics, and founder and acting director of the Rare Disease Center Tübingen. He has more than 20 years of experience in clinical genetics and research of genetically caused disorders. Main research focus is on neurodegenerative and syndromal diseases; both from the clinical as well as from the basic research perspective. Special focus on genetically inherited movement disorders such as ataxias, Huntington's disease, Parkinson's disease, and dystonia, and on the application of genomic HTP technology in the clinical practise. To faster transfer genomic medicine into university settings he is co-founder of the Center for personalized medicine of the University of Tübingen. His group is also well known for genetically modified rat models of neurodegenerative diseases and for preclinical studies. Current research approaches also include rare cancer syndromes, the development of biomarkers for rare diseases and strategies to solve diagnostically unclear diseases. He currently is and has been coordinator of numerous international, European and national funded consortia such as EUROSCA, MEFOPA, TECHGENE, RATstream, Neuromics, and SOLVE-RD. He is also PI and spokesperson of one of four DFG funded NGS Competence Centers in Germany. OR serves in numerous advisory boards such as the German initiative for Rare Diseases (NAMSE), the EFSN task force on spinocerebellar ataxias, the executive member of the Ataxia study group (ASG), as a board member of the International Rare Disease Research Consortium IRDiRC (Diagnostics Scientific Committee), and most recently to the Ministry of Health on the implementation of genome diagnostics into the health care system. For several years he was also a board member of the study section Neuroscience (Fachgutachter) of the German Research Foundation (DFG) and an associated Member of the Commission on genetic diagnostics (Gendiagnostik-Kommission) of the Ministry of Health (BfG). He is an active member of three European Reference Networks (ERNs). From 2016 to 2017 he served as President of the European Society of Human Genetics (ESHG) and he is currently Vice president of the German Human Genetics Society. Published >400 papers.

Kelly Dingess

Over the past decade, Kelly has worked to help innovate research in neonatal health and development. Specifically she has sought to do this through the study and analysis of human milk, as it is her belief that nutrition is the best first line defense in preventative medicine. Throughout her research career, she has specialized in analytical mass spectrometry (MS), as it is an extremely powerful tool in helping to drive clinical translational research. Utilizing her MS skills, she has gained expertise in the analysis of human milk fatty acids, proteins and endogenous peptides. Furthermore, she has worked to develop and validate new protocols for analysis of small analytes, which are often understudied, such as branched chain fatty acids, endogenous peptides and the fragment antigen-binding (Fab) of secretory immunoglobulin A. Kelly has gained experience in supervising students, managing multiple projects and has participated in study designs for clinical trials, prospective studies and for retrospective cohort analysis. She aims to apply her knowledge and skill sets to future research in the understanding and advancement of infant development through nutrition.

Robert van Ling

Robert van Ling, Global Customer Success Manager, PharmaFluidics (Belgium). In 1995, I joined LC Packings as a trainee from the Technical Highschool in Amsterdam, The Netherlands. With LC Packings, a leading company in nano and capillary LC, I coordinated the introduction of the FAMOS micro-autosampler. After obtaining my degree, I remained at LC Packings, and was part of the introductions on the original UltiMate nanoLC system and the PepMap nanocolumns. After the acquisition by Dionex Corp. in late 2000, I became more and more responsible for the marketing of the low flow products and sales support. During these years, I was involved in the introduction the UltiMate 3000/RSLCnano systems, and the nanoViper connections. In the later Dionex years, I gradually moved towards biotherapeutic and antibody characterization, next to nanoLC. After the acquisition in 2012, by Thermo Fisher Scientific, I joined the chromatography consumables and columns business unit, as large molecule sales support for all European channels. Mid 2018, I joined PharmaFluidics, a young company in Ghent, Belgium, a spin-off from the Free University of Brussels. Under the initial guidance of Prof. Gert Desmet, we have taken the next steps in the development the µPAC™ or micro-pillar array columns for LC/MS in omics research. I have assumed the role of Global Customer Success Manager, allowing me to stay in close contact with our collaborators, customers, development and application teams, as well as our sales channels.

Martin Giera

Martin Giera is Associate Professor and Head of the Metabolomics Group at the Leiden University Medical Center (LUMC) in the Netherlands. He studied pharmacy in Heidelberg and Munich (Germany) and obtained his Ph.D. degree in pharmaceutical chemistry from Ludwig-Maximilians Universität München (LMU), Germany and did international postdoctoral training at the VU University Amsterdam, the Netherlands. He was an Assistant Professor at the VU University Amsterdam, Visiting Scientist at Harvard Medical School, USA, Head of the Lipid Analysis and Biology group at LUMC and Visiting Professor at the Scripps research institute. He is interested in immune cell metabolism, inflammation resolution and the use of metabolomics to define novel drug targets with a special focus on distal cholesterol biosynthesis and its druggability. Dr. Giera has been a DAAD fellow (The German Academic Exchange Service) and is a permanent member and chairman of the interdisciplinary committee of FWO (Flanders Science Foundation). He served as Guest Editor for several journals and is consultant to different industry partners. He is on the editorial board of Frontiers in Molecular Biosciences and Metabolites (MDPI) and serves on the scientific advisory board of Cell Star Protocols. Dr. Giera is coordinator of the multi-national H2020 ITN consortium ArthritisHeal.

Lucy Woods

Dr. Lucy Woods, Global Business Unit Manager Phenomics & Metabolomics, Bruker Scientific, Billerica, USA. Lucy has been working for Bruker Daltonics for more than five years, prior to which she worked for pharma companies GlaxoSmithKline & AstraZeneca developing workflows to identify unknown impurities using mass spectrometry. Lucy has a strong background in ion mobility-mass spectrometry, having completed her PhD under the supervision of this years' Thomson medal winner, Professor Alison Ashcroft at the University of Leeds. This led Lucy to join Bruker and take the role of Product Manager for the timsTOF series, where she was responsible for launching the timsTOF Pro and timsTOF fleX platforms. Last year, Lucy takes on a new role as Global Business Unit Manager for Phenomics & Metabolomics, where she is responsible for the development and execution of new workflows for metabolomics and lipidomics using the timsTOF platforms.

Peter Horvatovich

Péter Horvatovich received his PhD from University of Strasbourg (France) in food analytical chemistry in 2001. After 2 years spend in pharmaceutical industry at Sanofi-Synthelabo (Budapest, Hungary) and one and half year at Bundesinstitute für Risikobewertung (Berlin, Germany), he joined Analytical Biochemistry group at University of Groningen (Groningen, The Netherlands), where he is working in the last 16 years currently in the position of Associate Professor. His research interests focus on computational mass spectrometry, pre-processing LC-MS(/MS) and mass spectrometry imaging data, proteogenomics data integration and biomarker discovery. He authored more than 113 peer-reviewed publications and book chapters, and he is PI of chromosome 5 and secretary general of the Chromosome-Centric Human Proteome Project.

Paula Perin

Paula Perin, PhD has supported Quanterix Corporation as Senior Field Applications scientist for over four years, offering technical and scientific support to the Simoa® technology platforms, with a recent focus on the Simoa planar platform. Paula received a MSc in Molecular Biology from the Max Planck Institute of Immunobiology and Epigenetics and a PhD in Infection Biology and Virology from the Hannover Medical School in Germany.